ONLINE MUSIC BUSINESS PROGRAM
Begin Your Music Business Career
Taught by industry professionals with real-world experience, this program focuses on the crucial elements and strategies that it takes to be successful in the music business world.
In this instructor-led online program, you'll learn music business related hot-topics on the state of the music industry, such as: Artist Management, A&R, Digital Marketing, Distribution, Copyright, Songwriting and Music Publishing. All these areas of study are designed to prepare you for a job in the industry or start your own entertainment business.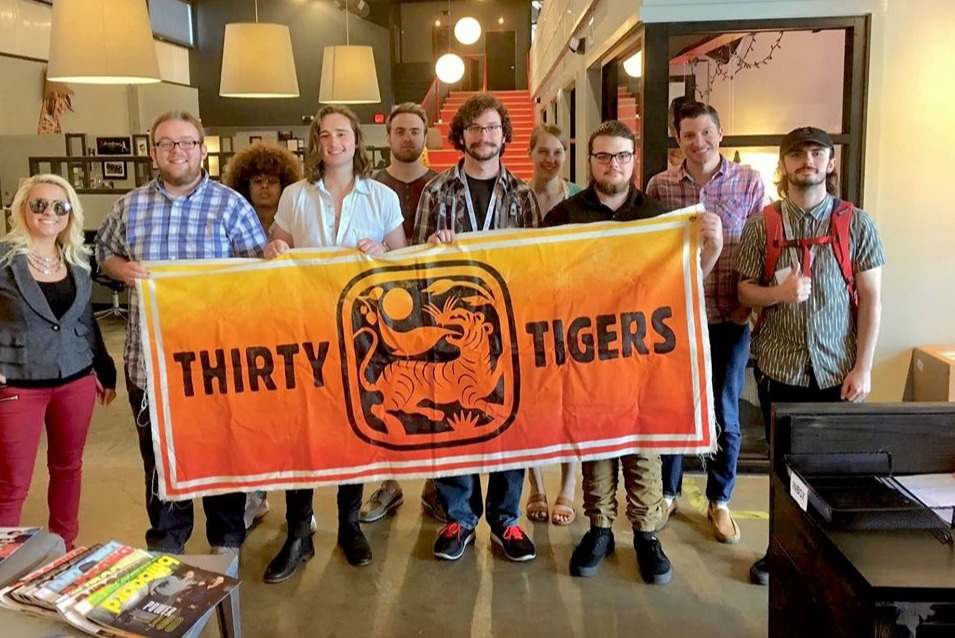 Join the Music Industry
Like our other courses, our online music business program is taught in a real-world, no-nonsense, immersive setting to help you enter the entertainment industry with a competitive edge. When it comes to getting an education in the Music Business, there are surprisingly few options that are both practical and affordable. Dark Horse Institute is that option!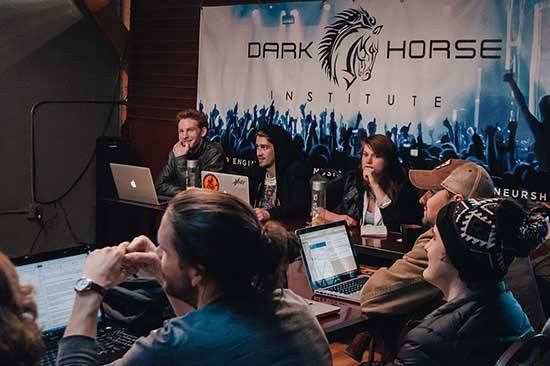 Dark Horse Music Group
Our Music Business program offers students the unique opportunity to manage new bands through our own indie Label. Dark Horse Music Group is is based in Nashville, the heart of the music industry. This cooperative is run exclusively by students where you will gain hands-on experience representing the diverse local music community.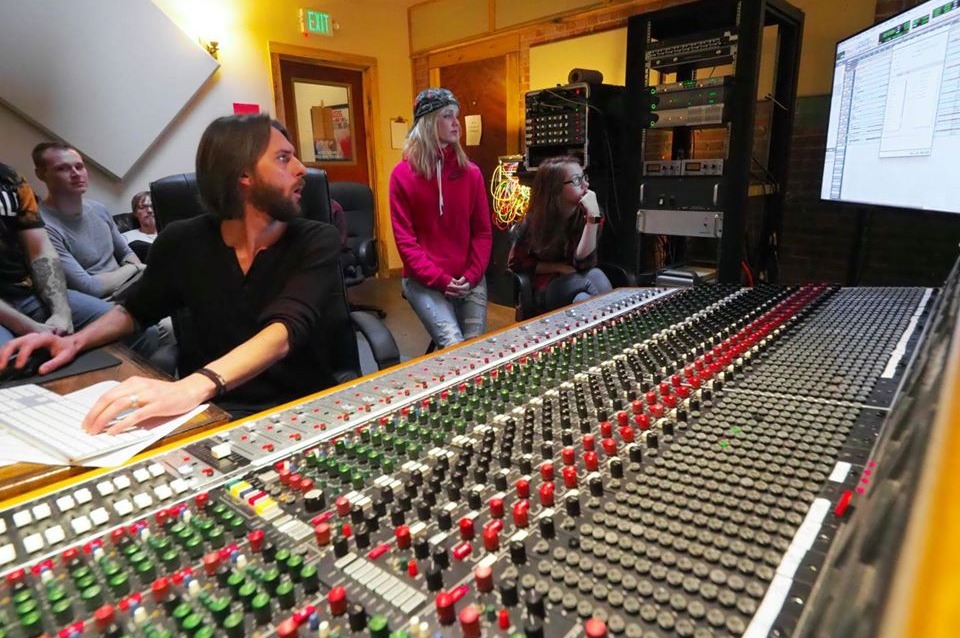 Career Opportunities
That's the bottom line. When you combine your business education with an entrepreneurial mindset there are no limits to your career opportunities. Artist Management, Booking & Touring, A&R, Digital Marketing & Distribution, Music Publishing, Entertainment Law & Finance and many, many more...
You'll find our

GRADUATES

working with some of the most celebrated artists in the world.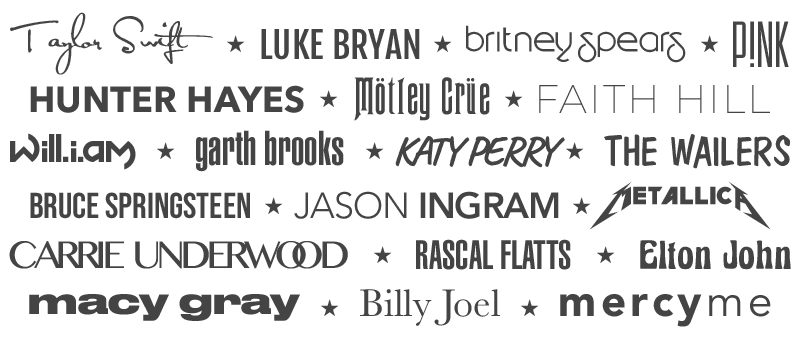 Why DHI?
At Dark Horse Institute our program is taught by Music Industry Professionals with more than 30 years of experience in the trenches and who know what you need to know.
Areas of Focus:
The continuing evolution of the music industry

Record Company Operations

Trans in digital marketing and distribution

Artist management

A&R and Marketing

Booking and touring

Negotiating

Networking

Entertainment law and finance

Royalties and commissions

Copyright and songwriting

Online Marketing Platforms

Music publishing

Concepts of taxes, business structures

Employment opportunities in the music industry

Finding employment in the entertainment industry

Starting your own entertainment business
Here's how it works… over the course of this program you will:
Search the internet and performance venues to scout out the talent you believe in

Help them choose one song that could be their breakout single

Create a bio and press release for that artist

Research and build campaigns for radio stations, media, social media platforms, streaming playlists, international content, and brands

Create graphics based on branding strategies

Help to create a lyric video and/or music video

Compile a thorough and professional presentation

Present to major record label via Zoom
With our Online Learning Management System you will be watching the artist you pick perform for record executives, handle a Q&A session, and experience first-hand what it is like to get that big break!
Your Career in the Entertainment Industry Begins Now!